7.5 " Tall Bronze Bust ofommander in Chief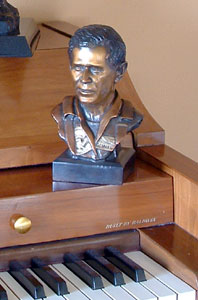 We accept personal and company checks as well as
Visa, Master Card, Discover Card and American Express.
Please call or E-Mail today and reserve your Personal Casting.



Fox International, Inc.
P.O. Box 80037
Portland, Oregon 97280

(800) 767-8851
S a t i s f a c t i o n G u a r a n t e e d

Special thanks to all those who have purchased this fine Bronze of President Bush
We are proud to announce that a portion of the proceeds from this sculpture will be
sent to the Tsunami victims through the Red Cross of America.